"Lukas Filch at your service. You looking to make some fast cred off yours or somebody's vestigial organs...?" - Filch, in Filch's Fine Medicinals
Looking for other Characters?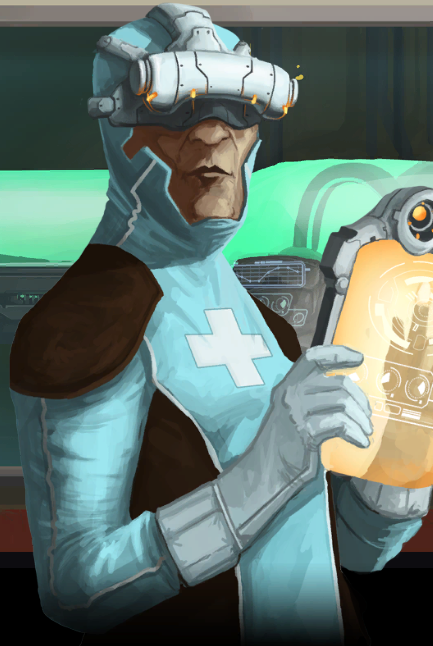 Lukas Filch is a character appearing in StarCrawlers. He owns Filch's Fine Medicinals, selling medical equipment and drugs to the player (or providing it himself, for a fee). He also allows the player to reset the allocation of their Ability Points.